Typology of Russian Regional Systems in Connection with the Decarbonisation of the Economy
Keywords:
decarbonisation of the economy, the degree of vulnerability of Russian regional systems to decarbonisation processes, typology of Russian regional systems according to the degree of dependence on decarbonisation
Abstract
The Paris Agreement on climate change was adopted on December 12, 2015 by 197 states. Despite mutual sanctions between Russia and a group of countries led by the United States, the agreement remains in force. Since sanctions negatively affect the dynamics of the global economy, they cannot be perpetually imposed. Therefore, the state should be ready for any changes in foreign economic relations, including the lifting of sanctions and, in particular, fulfilment of the requirements of the Paris Agreement. To decarbonise the economy, regions have to take effective action and thoroughly assess the future work. The influence of the emission factor in each region is determined by the scale and structure of the economy. The study presents a typology of regions based on the scale of production, functional localisation, volume and structure of exports to non-CIS countries, volume and structure of exports by economic sectors subject to environmental taxation by the European Union and members of the Paris Agreement. Industrial regions, being major exporters of fuel and energy, chemistry and petrochemistry, metals, agricultural production, are more dependent on decarbonisation. Economically underdeveloped regions, such as Dagestan, Ingushetia, Kabardino-Balkaria, Kalmykia, Karachay-Cherkessia, Tyva, Chechnya and Jewish Autonomous Oblast, do not actively participate in the international division of labour and, consequently, do not depend on decarbonisation processes. Thus, the territorial differentiation of Russian regional systems should be considered when implementing socio-economic strategies, which take into account decarbonisation processes. Introduction of international hydrocarbon regulation by the European Union and transition to environmentally friendly technologies for the production of goods and services will require the territorial and structural transformation of regional economic systems.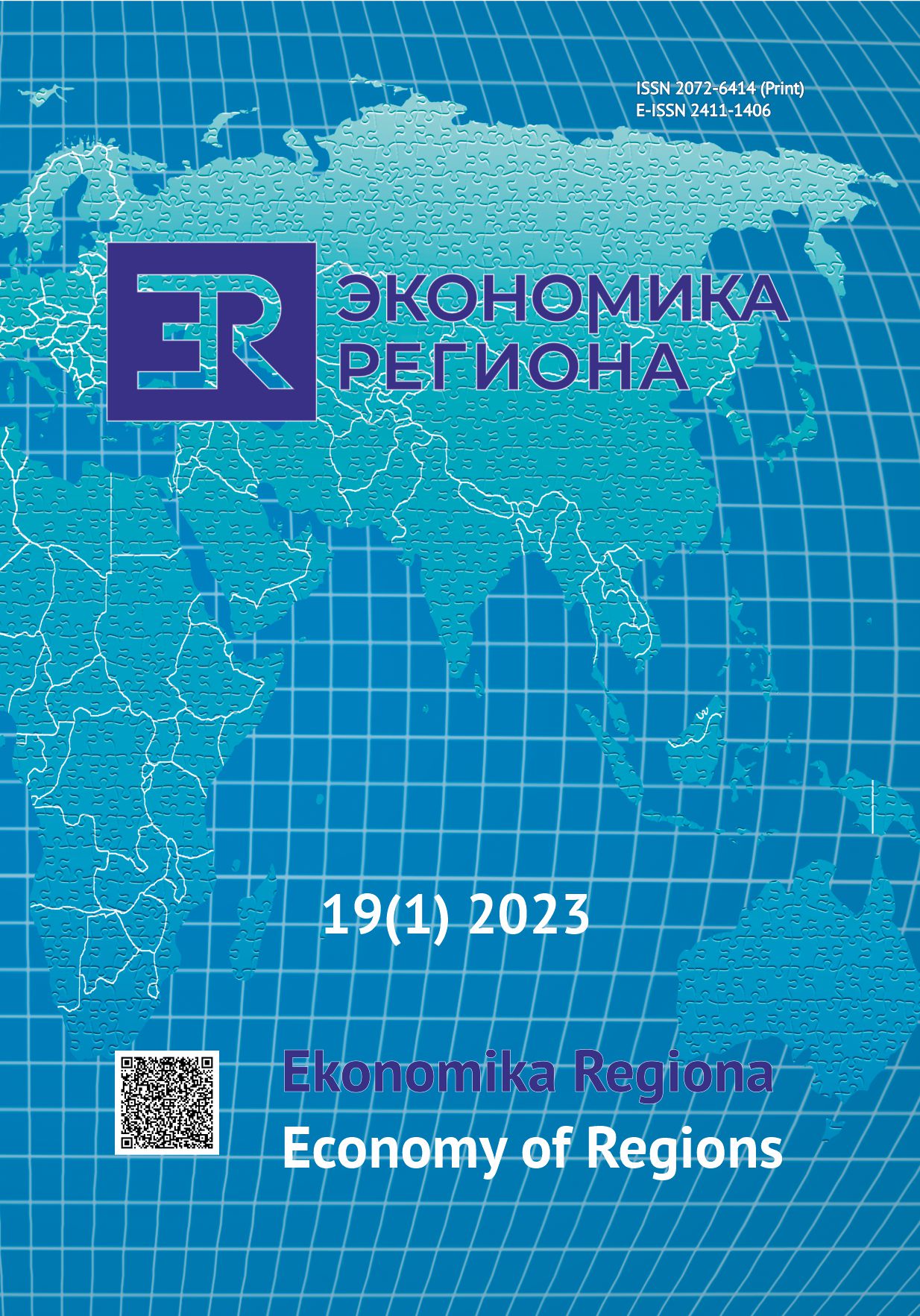 Downloads
How to Cite
Gainanov Д. А. ., Gataullin Р. Ф. ., & Safiullin Р. Г. . (2023). Typology of Russian Regional Systems in Connection with the Decarbonisation of the Economy. Economy of Regions, 19(1), 29–44. https://doi.org/10.17059/ekon.reg.2023-1-3
License
This work is licensed under a Creative Commons Attribution 4.0 International License.