Comparative Assessment of Digitalisation in Russian Industrial Regions
Keywords:
digitalisation, digital technologies, regional economy, industrial region, industry
Abstract
Technological and organisational opportunities provided by digitalisation to the society and economy can help improve the efficiency of industry and advance the development of industrial regions. The study aims to assess the digitalisation level and rate of industrial regions in comparison with the average Russian level. For this purpose, structural and dynamic analysis, as well as the method of grouping of various indicators from the official Russian statistics in the field of ICT were applied. It was hypothesised and confirmed that digital technologies are used more intensively in industrial regions. In terms of the use of basic information technologies, the values are higher by 1-7 %. Organisations in industrial regions are 3 % more likely to use global networks to interact with counterparts. There are also more enterprises (by 4 %) that have implemented automated data exchange with partners. Industrial regions have been using special design, production management and product lifecycle software 15 % more often since 2018. However, a hypothesis of a larger-scale implementation of advanced digital technologies in industrial regions has not been unequivocally confirmed. The values are higher only for indicators of the use of industrial robots (by 25 %), artificial intelligence technologies (by 12.4 %), digital platforms (by 3.4 %), geoinformation systems (by 4.7 %), the Internet of Things (by 4.3 %). The findings can be used to develop digitalisation strategies at the regional and federal levels. Variability of the regulatory framework for collecting statistics and underdeveloped terminology in the field of digital technologies can be considered as limitations to the application of the results. Further research may focus on building econometric and other models for implementing digitalisation in regions.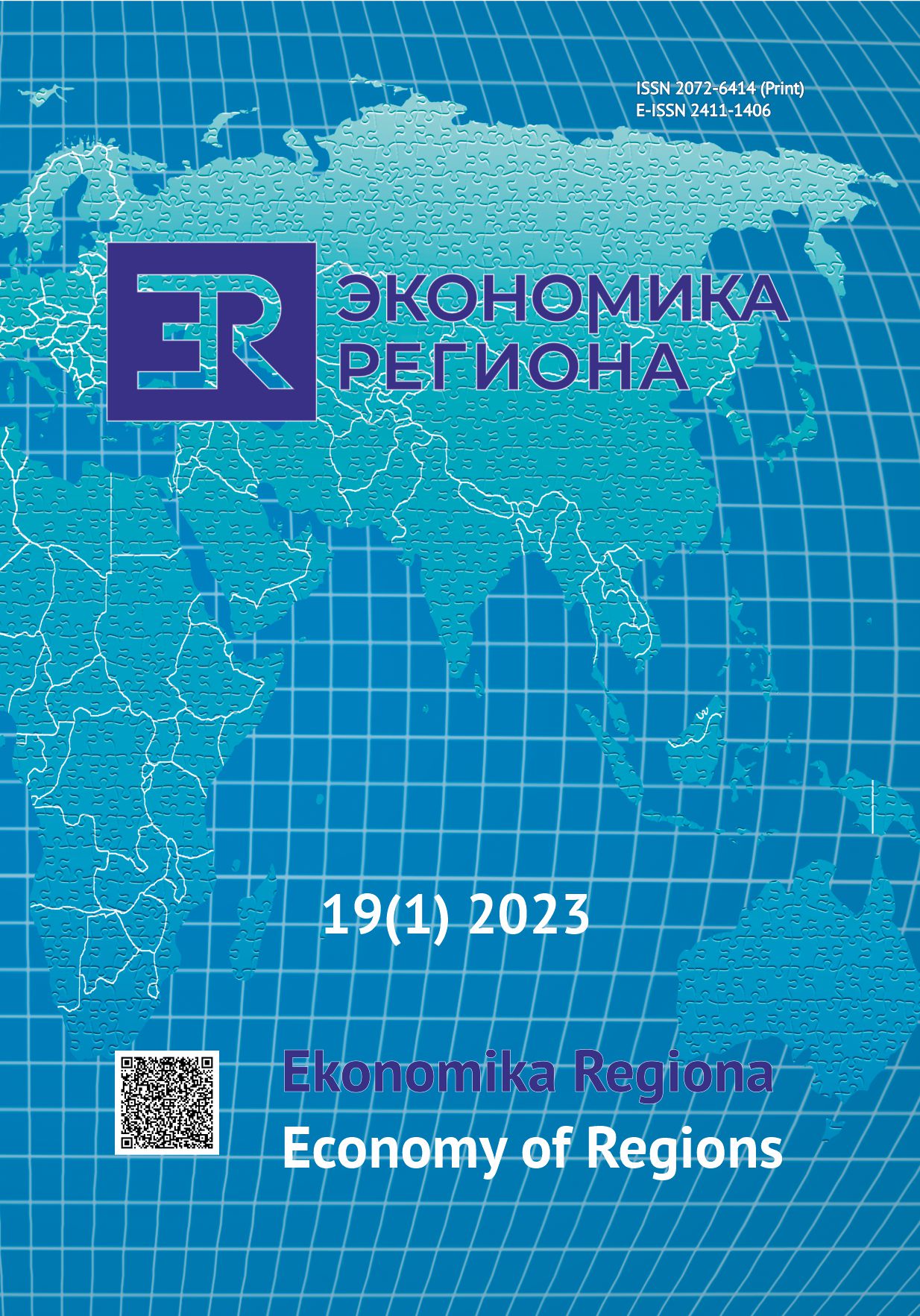 Downloads
How to Cite
Korovin Г. Б. . (2023). Comparative Assessment of Digitalisation in Russian Industrial Regions. Economy of Regions, 19(1), 60–74. https://doi.org/10.17059/ekon.reg.2023-1-5
License
Copyright (c) 2023 Григорий Коровин
This work is licensed under a Creative Commons Attribution 4.0 International License.