An Overview of Investigations Concerning Agglomerations in Regional Economy
Abstract
The concentration of organisations in a city or region allows companies to receive benefits without additional costs and increase their productivity. It has been empirically proven that urbanisation and localisation effects of agglomerations contribute to economic growth and development, and therefore should be taken into account in regional and urban policies. The article considers the factors of agglomeration formation, their specific development and impact on the economy of regions and cities. The paper examines studies on the territorial distribution of companies and the population, including creative capital, showing the connection with innovative systems and knowledge capital. The research demonstrates how international trade, market competition, the transport system development and many other factors affect agglomerations. The study of agglomeration processes intersects with other fields of science, such as evolutionary economics, cluster organisation, specialisation and diversification, demography of firms. To cover the topic, works in the field of agglomeration processes were systematised by using time-domain, terminological and geographical analysis, as well by studying definitions and typology, based on data obtained from Google Scholar and Web of Science for 1959–2018. It is revealed that agglomerations are considered in such scientific fields as economics, geography, regional urban planning, urban studies, management and regional studies. The key terms are agglomeration economy (economics), localisation, urbanisation, agglomeration forces, agglomerative and deglomerative factors. These works are geographically distributed, and most of them are conducted in the USA (mainly at the University of California), Great Britain (London School of Economics and Law) and China (Chinese Academy of Sciences and Peking University). The presented research review will serve as a starting point for a more in-depth study of agglomeration processes in various fields of economics.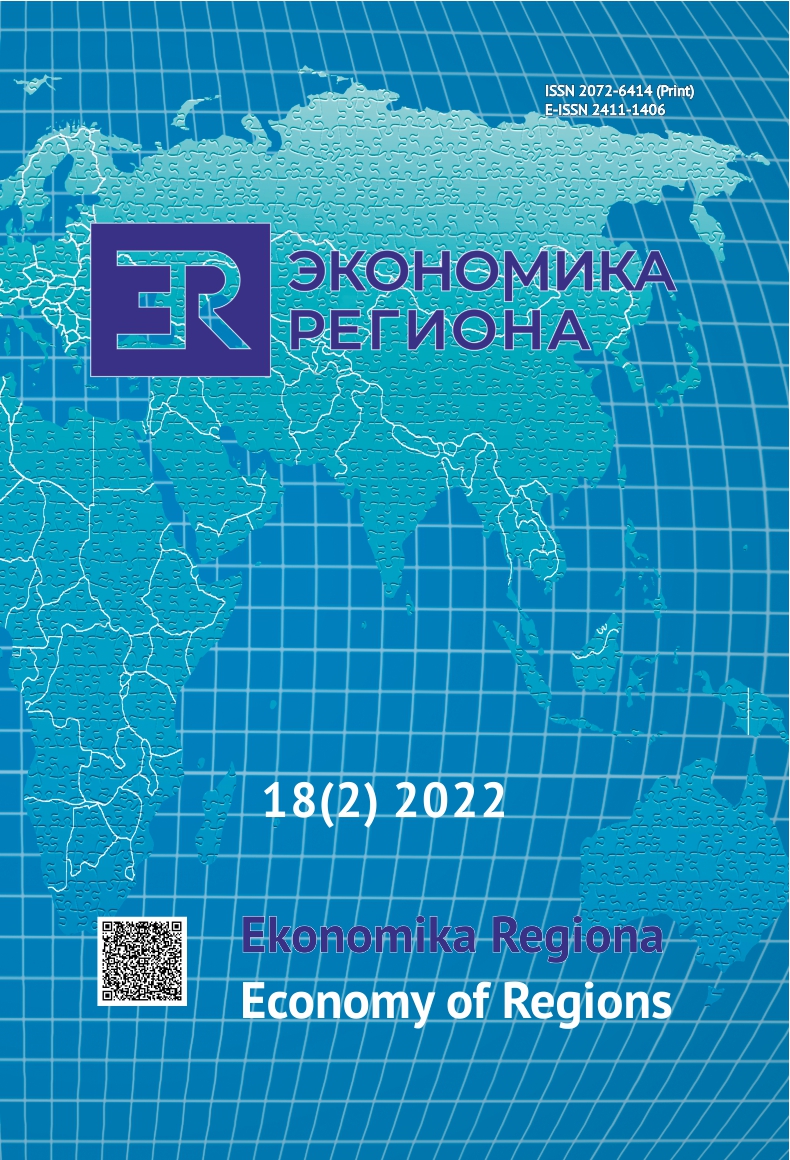 Downloads
How to Cite
Rastvortseva С. Н. . (2022). An Overview of Investigations Concerning Agglomerations in Regional Economy. Economy of Regions, 18(2), 324–337. https://doi.org/10.17059/ekon.reg.2022-2-2
License
Copyright (c) 2022 Растворцева Светлана Николаевна
This work is licensed under a Creative Commons Attribution 4.0 International License.