PARTICIPATION OF VIETNAM IN GLOBAL VALUE CHAINS IN THE CONTEXT OF THEIR REGIONALISATION
Keywords:
value chains, intra-regional cooperation, international trade, investment, export, electronic industry, Vietnam, Republic of Korea, East Asia
Abstract
The COVID-19 pandemic and US-China confrontation caused a reconfiguration of global value chains. Since multinational companies choose the China Plus One strategy and seek to diversify their production, Southeast Asian economies and particularly Vietnam have been gaining importance. The present paper aims to analyse the participation of Vietnam in global value chains in terms of its relations with the Republic of Korea. It is hypothesised that as a major trade and investment partner, Korea provides significant value added of Vietnamese exports, contributing to the integration of Vietnam into value chains. Using formulas for assessing a country's participation in global value chains, the study examined statistics from the international Trade in Value Added (TiVA) database, UNCTAD trade data, and national investment statistics of Korea. Regression analysis was performed to confirm the influence of Korea on Vietnamese exports. The conducted research revealed the growing importance of Vietnam in global value chains. Since 2016, Korean foreign direct investment has been affecting the diversification of Vietnam's participation in industry value chains, demonstrating the importance of Korea in the development of national manufacturing capabilities. The emerging relationship between these two economies indicates a redistribution of industrial capital in East Asia that contributes to the regionalisation of value chains. The obtained findings can be used for further analysis of global value chains, as well as for studying economic development and transformations, shifts in the balance of economic power due to increasing competition between East Asian countries.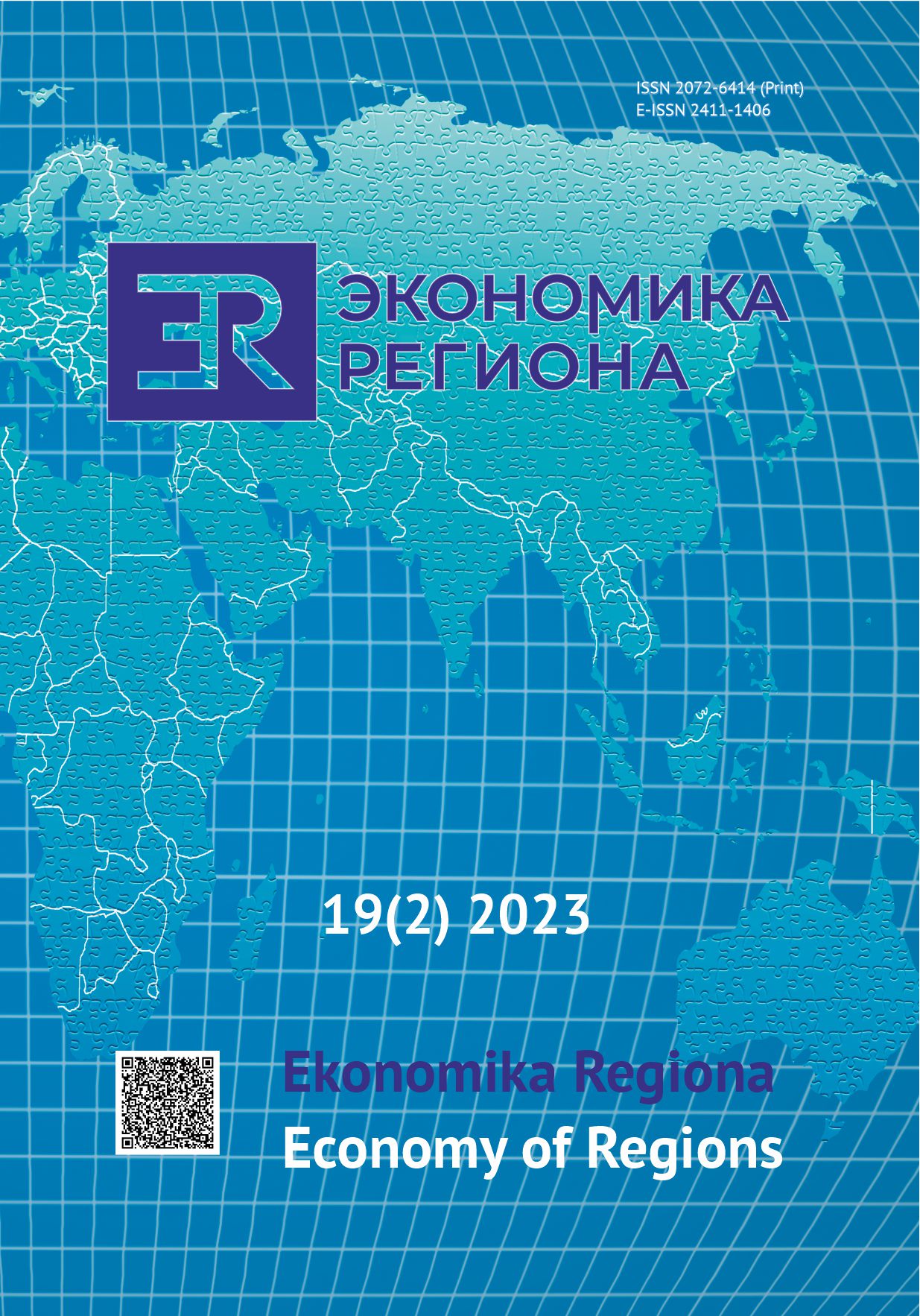 Downloads
How to Cite
Korgun И. А. . (2023). PARTICIPATION OF VIETNAM IN GLOBAL VALUE CHAINS IN THE CONTEXT OF THEIR REGIONALISATION. Economy of Regions, 19(2), 548–559. https://doi.org/10.17059/ekon.reg.2023-2-19
License
Copyright (c) 2023 Матушкина Наталья
This work is licensed under a Creative Commons Attribution 4.0 International License.