Coal Projects as a Possible Driver of Infrastructure Development in Asian Russia
Keywords:
energy transition, decarbonisation of the global economy, coal projects, challenges and risks, development strategy and scenarios, Asian Russia, growth drivers, export infrastructure
Abstract
The global decarbonisation policy, growing availability of alternative energy sources and, subsequently, intensified competition in the global energy market increase the risks for coal suppliers, including Russia, the world's third largest exporter of this fuel. Based on the author's database on coal projects in Asian Russia, policy documents for the fuel and energy sector development and forecasts of global fuel consumption, the study presents the development outlook of the Russian coal industry up to 2040. The scenarios took into consideration the decarbonisation rate, features of the energy transition and implementation costs. As a result, optimistic, baseline and pessimistic scenarios were created. The baseline scenario assumes that the global decarbonisation rate will be reduced and coal energy will be present in the energy balance for at least twenty years. The implementation of this scenario should be accompanied by a radical increase in labour productivity, technological modernisation of the main production processes, the launch of advanced coal processing enterprises, and achieved compliance with international environmental standards. At the same time, the export orientation of Russian coal projects, primarily to the Asia-Pacific market, will remain. This situation will stimulate transport infrastructure development in Siberia and the Russian Far East, positively affect the integrated socio-economic development of Asian territories and improve the quality of life of the population, contributing to the stability of the political and economic system. The findings can be used to assess the investment impulse of large development projects in Asian Russia.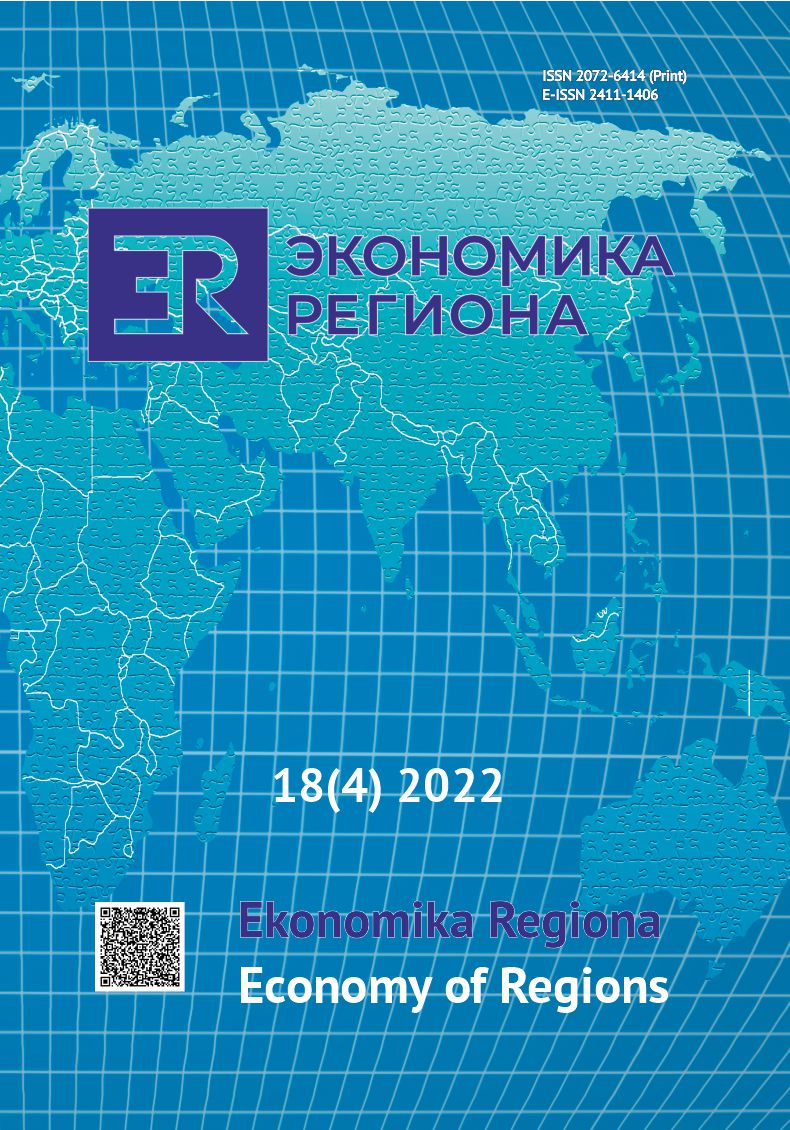 Downloads
How to Cite
Suslov Н. И. ., Churashev . В. Н. ., Markova В. М. ., & Fridman Ю. А. . (2022). Coal Projects as a Possible Driver of Infrastructure Development in Asian Russia. Economy of Regions, 18(4), 1153–1164. https://doi.org/10.17059/ekon.reg.2022-4-13
Section
Sectoral Economics
License
This work is licensed under a Creative Commons Attribution 4.0 International License.