Creation of Conditions for the Development of Hard-to-Recover Oil Reserves: Regional Aspects
Keywords:
region, socio-economic effects, hard-to-recover oil reserves, oil and gas resources, institutional conditions, organisational structure, oil and gas service, local knowledge, innovations, oil companies, science and technology policy
Abstract
Russia has great potential in terms of developing hard-to-recover oil reserves (HRR), which account for more than two thirds of the total reserves. However, relevant scientific studies mostly focus on geological and technical problems, while the issues of creating conditions for the effective development of HRR are often limited to recommendations for tax incentives. At the same time, little attention is paid to the problems of creating institutional conditions aimed at transforming the resource potential into real socio-economic effects. The interests of resource regions are also not taken into consideration. In this regard, the present study assesses potential socio-economic effects of the development of HRR at the regional level (on the case of Khanty-Mansi Autonomous Okrug — Yugra, KhMAO) and provides recommendations to create institutional conditions for the development of such resources. In order to establish an approach for analysing potential socio-economic effects from the implementation of HRR development projects, methods for evaluating investment projects and examining inter-industry relations were utilised. Dynamics of socio-economic development indicators of KhMAO, production projections of hard-to-recover oil reserves, as well as available technical and economic parameters of HRR development projects in Russia and abroad were considered. The calculations show that the development of hard-to-recover oil reserves will help stabilise production volumes in KhMAO and generate significant direct and indirect effects associated with tax revenues increase, maintenance of related industries and employment. The study results can be used to develop strategic documents for oil and gas regions. Future research will analyse interregional relationships aimed at ensuring the extraction of hard-to-recover oil using innovative equipment, and providing high-tech services.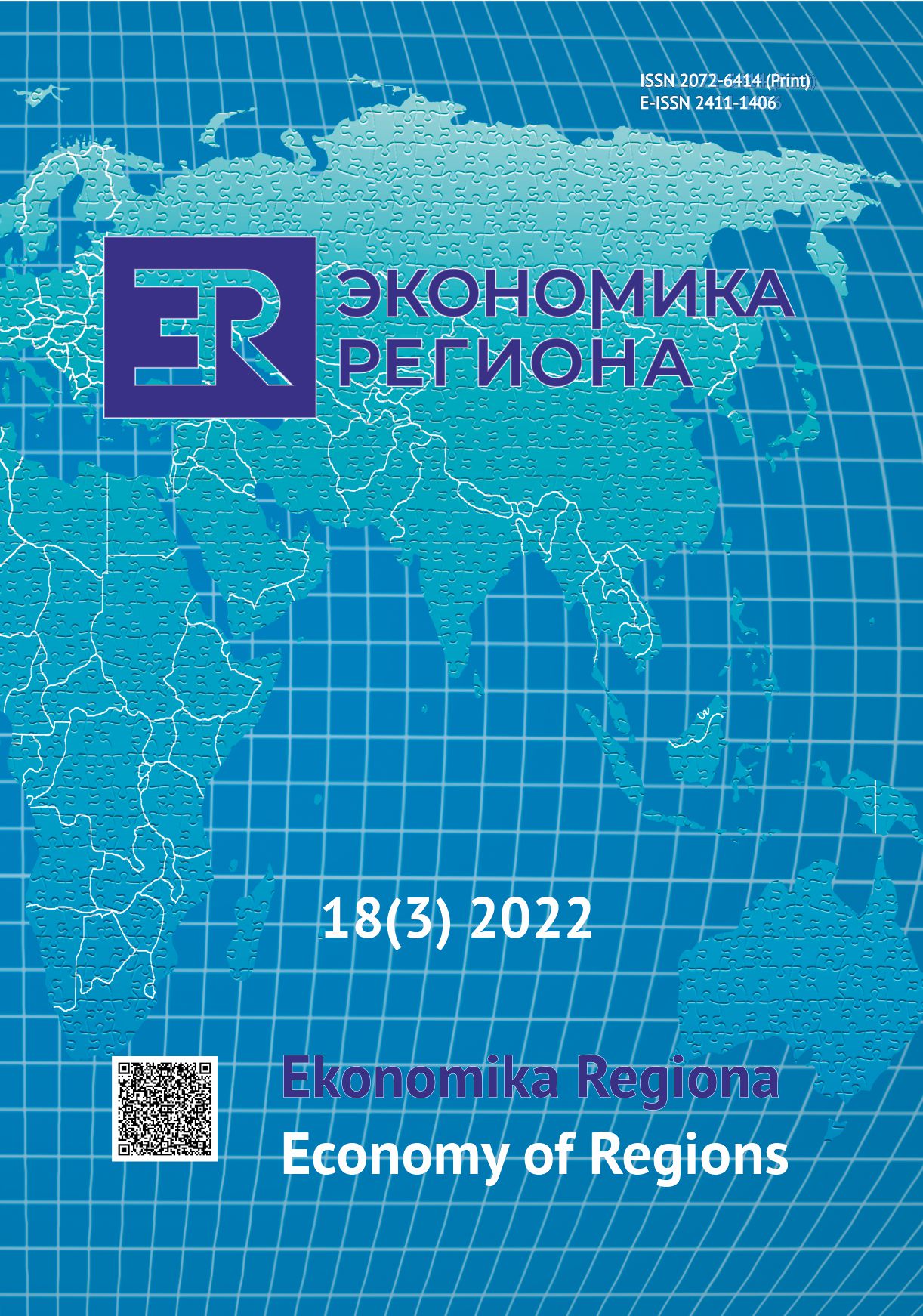 Downloads
How to Cite
Kryukov В. А. ., & Tokarev А. Н. (2022). Creation of Conditions for the Development of Hard-to-Recover Oil Reserves: Regional Aspects. Economy of Regions, 18(3), 755–769. https://doi.org/10.17059/ekon.reg.2022-3-10
Section
Industry and Inter-Industry Associations
License
Copyright (c) 2022 Валерий Анатольевич Крюков , Анатолий Николаевич Токарев
This work is licensed under a Creative Commons Attribution 4.0 International License.