Strategic Planning of Regional Forest Development Based on the Principles of Green Economy
Keywords:
forestry, sustainable development, green economy, state forest management, strategy, forest exploitation, reforestation, regional forestry, Irkutsk region
Abstract
In recent decades, the issues of rational use of natural resources and sustainable development of ecosystems (where forests are an important element) became acute. Forest management requires new approaches in order to create a forestry development strategy in accordance with the principles of green economy, including at the regional level. The article presents conceptual provisions of strategic forest management of regions from the perspective of sustainable development. When planning the socio-economic development of a region, it is necessary to consider the revenue and resource potential of its forest management system and strive to achieve a balance between forest exploitation and reforestation. In this connection, the key parameters for choosing strategic alternatives are the intensity of forest use (forest exploitation) and reforestation. After recording the values of indicators for specific forest territorial units, we constructed a positioning map as the basis for strategic development maps. The proposed approach was tested using data on regional forestry retrieved from the Ministry of Forestry of the Irkutsk Region and Ministry of Natural Resources and Environment of the Irkutsk region. Over the past decades, an increase in forest resource extraction in the Irkutsk region was noted. Regional forest development is characterised by excessive intensity and irregularity of timber harvest, as well as by ineffective reproduction and low productivity of forests, aggravated by large-scale fires. The positioning map of regional forestry in the Irkutsk region clearly demonstrates that the forestry development strategy based on the principles of green economy cannot be implemented in more than half of forest territorial units due to their strategic positioning.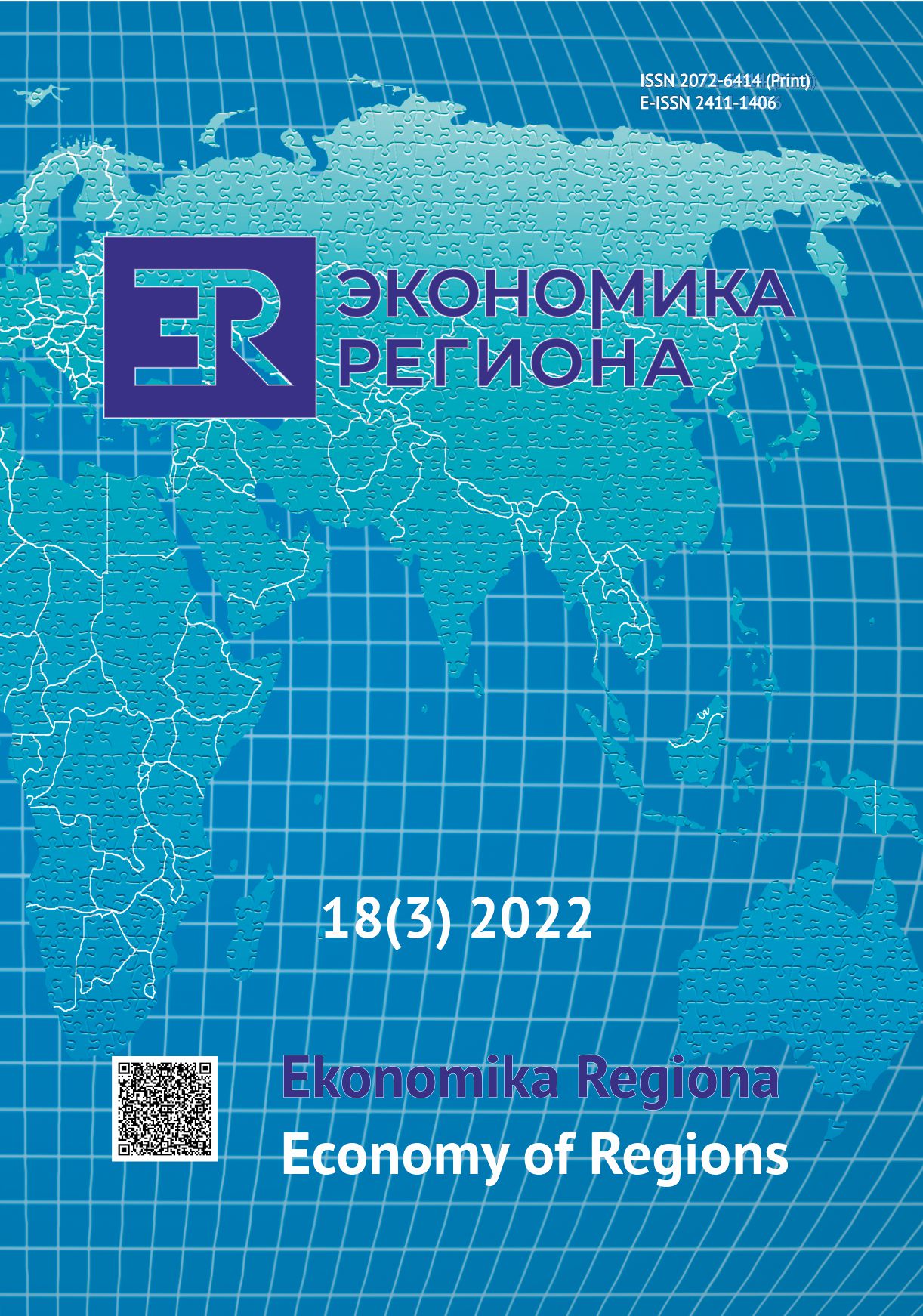 Downloads
How to Cite
Anufrieva А. А. ., & Devyatova Н. С. (2022). Strategic Planning of Regional Forest Development Based on the Principles of Green Economy. Economy of Regions, 18(3), 787–801. https://doi.org/10.17059/ekon.reg.2022-3-12
Section
Industry and Inter-Industry Associations
License
Copyright (c) 2022 Ануфриева Алена Александровна ; Девятова Наталья Сергеевна
This work is licensed under a Creative Commons Attribution 4.0 International License.