Reaction of Small and Medium-Sized Enterprises to the Corona Crisis: the Impact of Regional Authorities
Keywords:
regional development, small and medium business, COVID-19 pandemic, economic crisis, regional authorities and business, government support, business resilience, digitalisation, business associations, post-crisis development
Abstract
The decline in Russian business activity due to the Covid restrictions was much lower than forecasted by international financial institutions. Even the small and medium enterprises (SME) sector, which experienced a significant downturn, in 2021 demonstrated a recovery and intentions to conduct business. The present study aims to reveal the impact of regional authorities on the activity of small and medium-sized enterprises during the crisis, coupled with the entrepreneurs' own efforts and economic freedom in the region. To this end, a case study of Sverdlovsk oblast, a large Russian region with a diversified industrial structure and a developed SME sector, was analysed. Both qualitative and quantitative research methods were utilised in the case study. Qualitative methods include semi-structured interviews with CEOs aimed at identifying deep motives of activity and diversity of business responses to external challenges. As for quantitative methods, the economic freedom index of the region for 2002-2020 was calculated using the Coates method, the relationship between entrepreneurial activity in Sverdlovsk oblast and government intervention in the regional economy was assessed based on the ordinary least squares regression. The study demonstrated that the number of individual entrepreneurs depends on the government participation in the regional economy, while the activity of legal entities is more related to economic freedom. During the crisis, demand reduction and change, real income decline, restrictions on cross-border transactions and a growing concentration of market power accelerated changes in companies' business models in terms of interaction with consumers, value proposition, networking and digitalisation of business. Additionally, business associations involved in the interaction between companies and public authorities gained importance in this period.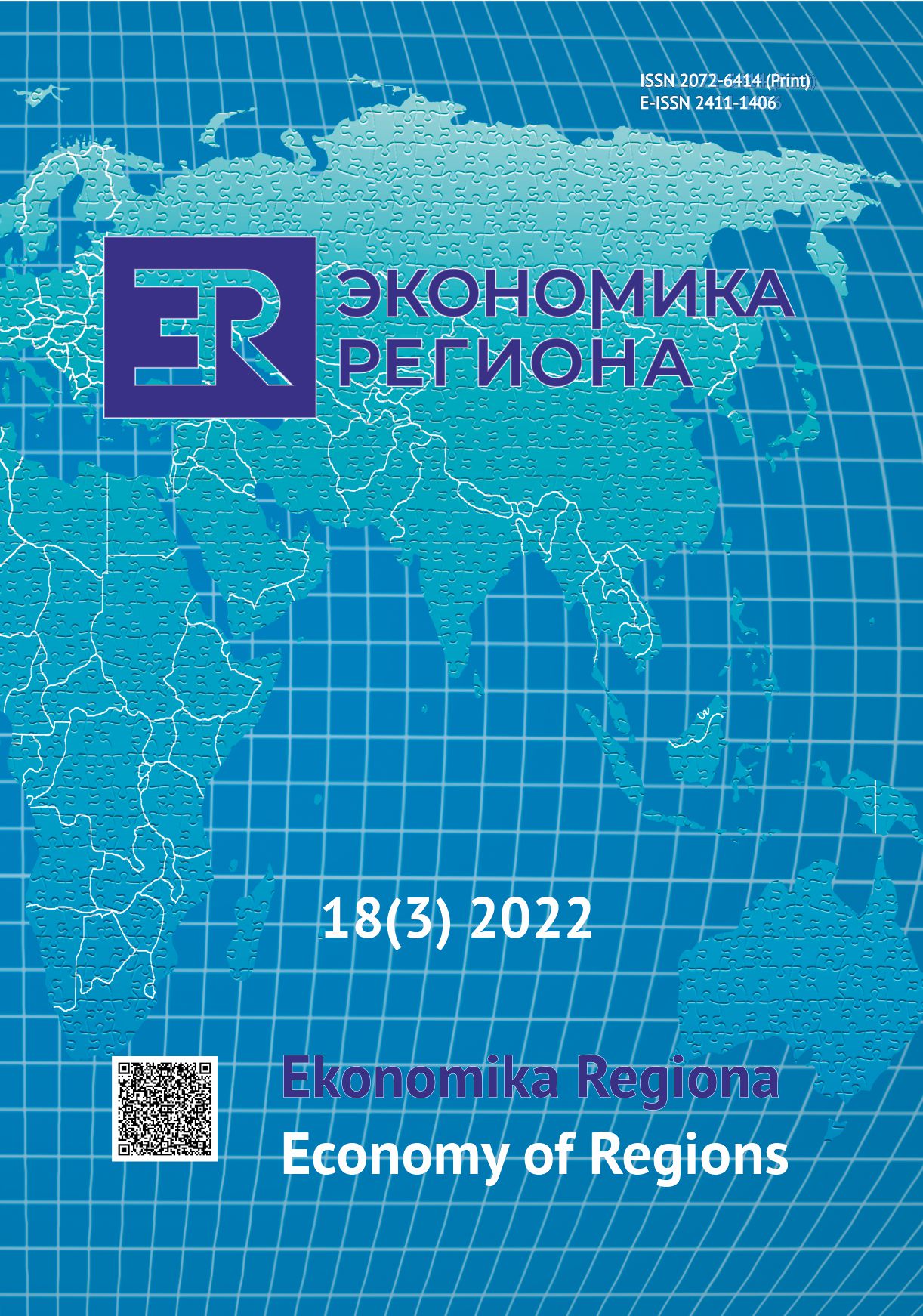 Downloads
How to Cite
Ruzhanskaya Л. С. ., Fonova Н. Г. ., & Yakimova Е. А. . (2022). Reaction of Small and Medium-Sized Enterprises to the Corona Crisis: the Impact of Regional Authorities . Economy of Regions, 18(3), 653–672. https://doi.org/10.17059/ekon.reg.2022-3-3
Section
Regional Social and Economic Problems
License
This work is licensed under a Creative Commons Attribution 4.0 International License.