Formation of a Regional Strategy for Municipal Solid Waste Management Considering Greenhouse Gas Emissions
Keywords:
waste management system, municipal solid waste, greenhouse gas emissions, carbon footprint, specific greenhouse gas emissions, waste recycling, separate waste collection
Abstract
Currently, Russia is going through a global transformation in the field of waste management, which is mainly caused by the exhaustion of the capacities of existing landfills. The country's goal is to reduce landfill and ensure 36 % recycling of all municipal solid waste (MSW) by 2024. Meanwhile, the discussion about the choice of disposal methods continues. We propose to look at the choice of the optimal MSW management strategy at the regional level through the prism of its total greenhouse gas (GHG) emissions. In this regard, the purpose of the article is to determine the total carbon footprint of the regional MSW management system in order to consider the "contribution" of each of the methods of waste management and make the considered criterion suitable for assessing the sustainability of the whole regional waste management system under various scenarios of its development. To achieve this goal, the methodology of the Intergovernmental Panel on Climate Change was used to assess the current situation in the field of MSW management in the Sverdlovsk region. Further, the study developed the conditions for three industry development scenarios (basic, inertial, innovative); substantiated the factors of direct and prevented GHG emissions; calculated GHG emissions from the MSW management sector in the Sverdlovsk region for 2023-2030 for each of the three scenarios. The calculations showed that, by 2030, the basic scenario ("as is", business-as-usual) has the maximum carbon footprint of 1558.5 thousand tonnes of CO2-eq. The innovative scenario has minimum net emissions of 82.6 thousand tonnes of CO2-eq. by creating a full-fledged separate waste collection and recycling more waste. The findings can be useful in the formation of regional strategies for waste management, considering GHG emissions.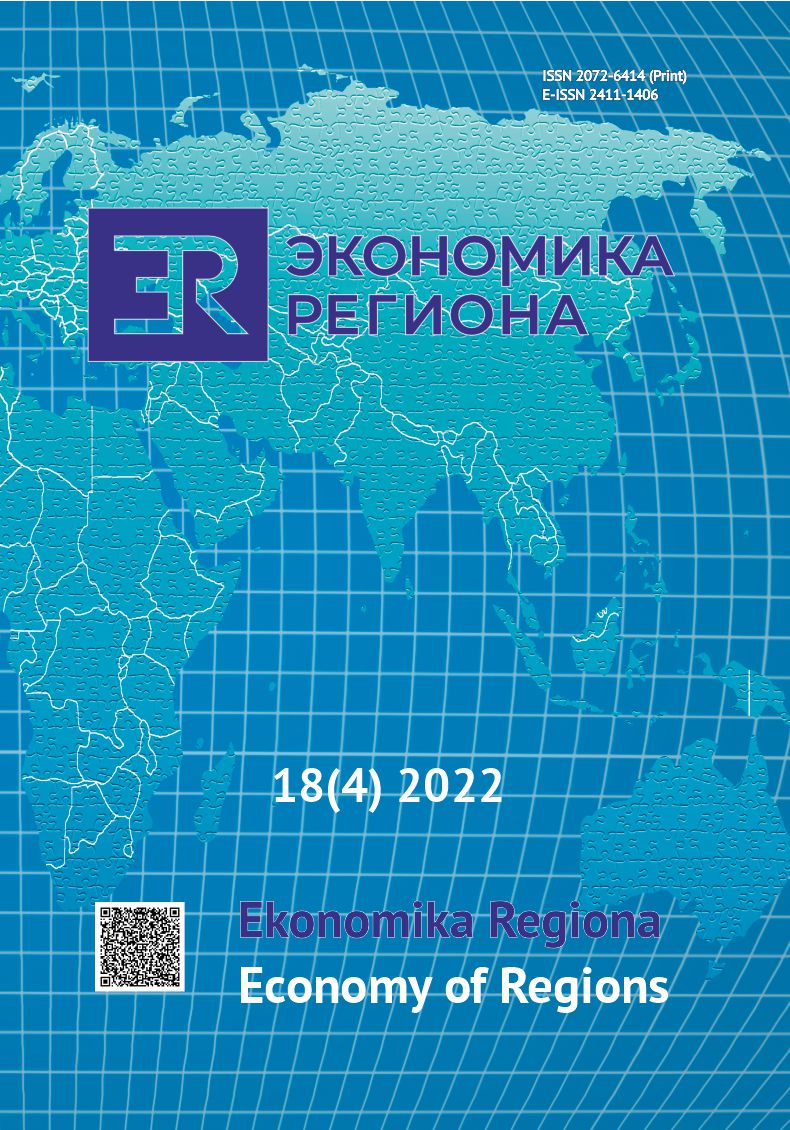 Downloads
How to Cite
Starodubets Н. В. ., & Derbeneva В. В. . (2022). Formation of a Regional Strategy for Municipal Solid Waste Management Considering Greenhouse Gas Emissions. Economy of Regions, 18(4), 1234–1248. https://doi.org/10.17059/ekon.reg.2022-4-19
Section
Regional and Urban Management
License
Copyright (c) 2022 Natalia Starodubets, Валентина Дербенева
This work is licensed under a Creative Commons Attribution 4.0 International License.