Gas Crisis in the European Commodity Market: Roots and Opportunities to Overcome
Keywords:
gas consumption, non-renewable energy sources, renewable energy sources, compressed natural gas, liquefied natural gas, seller's market, gas pricing, European Union
Abstract
Since the beginning of 2021, world energy prices have been rapidly increasing, reaching such a high level that entire industries, small and medium-sized enterprises became uncompetitive, while retail electricity consumers became insolvent. The European Union energy policy, now focused on the development of alternative energy sources, contributed to a decline in profitability of fossil fuel used for electricity generation. The present paper examines the roots of the current economic crisis in the European market and opportunities to overcome it. To this end, the following objectives were set: to assess existing and alternative gas supply to the European market, to consider the link between existing gas contracts and spot prices. According to the conducted analysis, the lack of new liquefied natural gas (LNG) facilities due to a decrease in investment in the context of energy price reduction and the COVID-19 spread is the main constraint to the expansion of alternative gas supply to Europe in the medium term (2022–2030). The study revealed that a sharp transition of industries and households to the use of renewable energy sources has become one of the reasons for current crisis. Electricity generation from renewables nowadays cannot catch up with the demand for energy that can be produced by coal, gas and nuclear power plants. Further research directions include assessment of the probability of a transition from the seller's market to the buyer's market.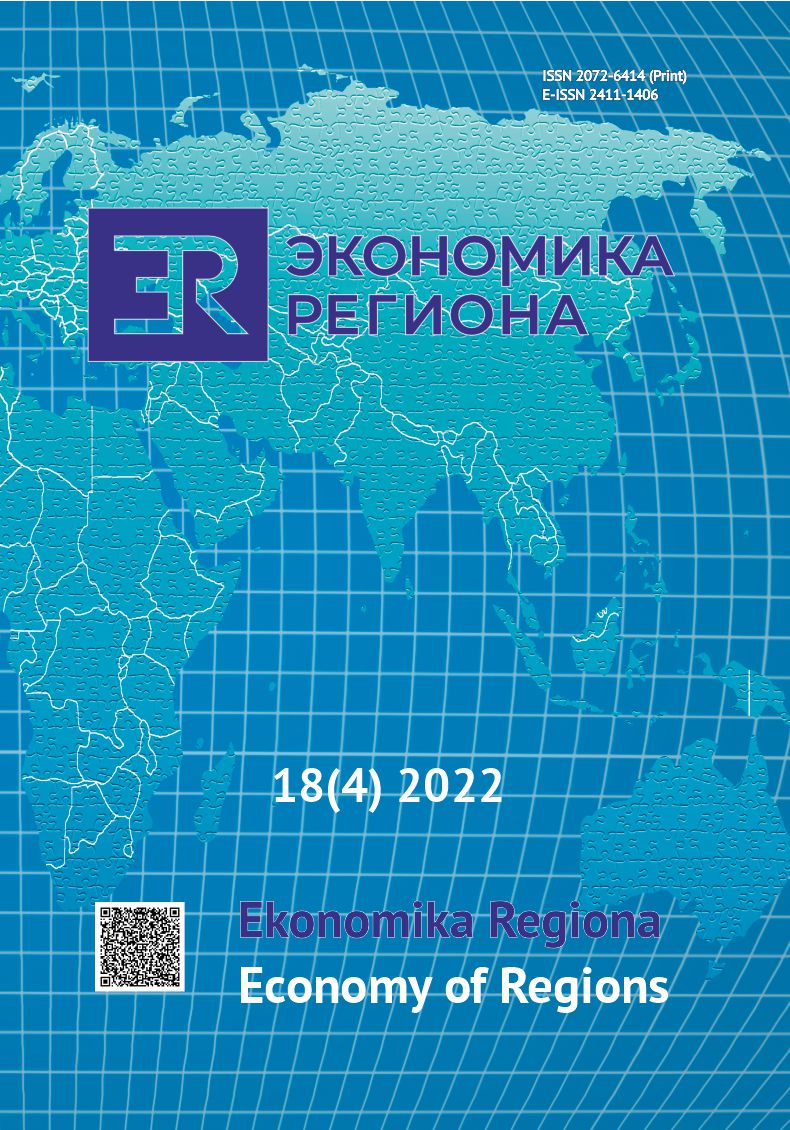 Downloads
How to Cite
Chernova Е. Г. ., & Razmanova С. В. . (2022). Gas Crisis in the European Commodity Market: Roots and Opportunities to Overcome. Economy of Regions, 18(4), 1194–1208. https://doi.org/10.17059/ekon.reg.2022-4-16
Section
Sectoral Economics
License
Copyright (c) 2022 Svetlana Razmanova
This work is licensed under a Creative Commons Attribution 4.0 International License.