Enhancing State Support of Entrepreneurship in Rural Areas
Keywords:
rural areas, entrepreneurship, state support, entrepreneurship support programmes, efficiency of state support, comparative analysis, survey of entrepreneurs
Abstract
While national and regional governments develop and implement various programmes to support rural entrepreneurship, entrepreneurs themselves consider these programmes insufficient. Ultimately, this situation negatively affects the socio-economic development of rural areas. The study aims to develop and test tools for examining the impact of entrepreneurship support programmes on rural socio-economic development. In order to investigate the motivation of actors in the economic system based on their motivating experience, hermeneutic phenomenological research methods in the field of economics were applied. The comparative analysis of entrepreneurship support programmes in Russia and New Zealand was supplemented by semi-structured interviews of entrepreneurs, which demonstrate that the implementation of unrelated projects reduces their efficiency and reinforces the negative perception. According to assessments of Russian entrepreneurs, infrastructure does not play an important role in the success of projects. In addition, the analysed government programmes rarely take into account social responsibility of business in rural areas, even though most of organisations there are family-owned. Recognising the lack of market experience of potential entrepreneurs, the government should primarily provide them with information on how to organise a sustainable business rather than with financial resources. The obtained results prove that the development and implementation of entrepreneurship support programmes in rural areas requires the involvement of multiple stakeholders: public authorities, local governments, rural entrepreneurs, as well as professional self-regulatory organisations and the rural population. To ensure efficient management of joint activities of all participants, it is necessary to establish a comprehensive system in the form of a rural entrepreneurial ecosystem, where the set targets for the development of rural entrepreneurship can be achieved.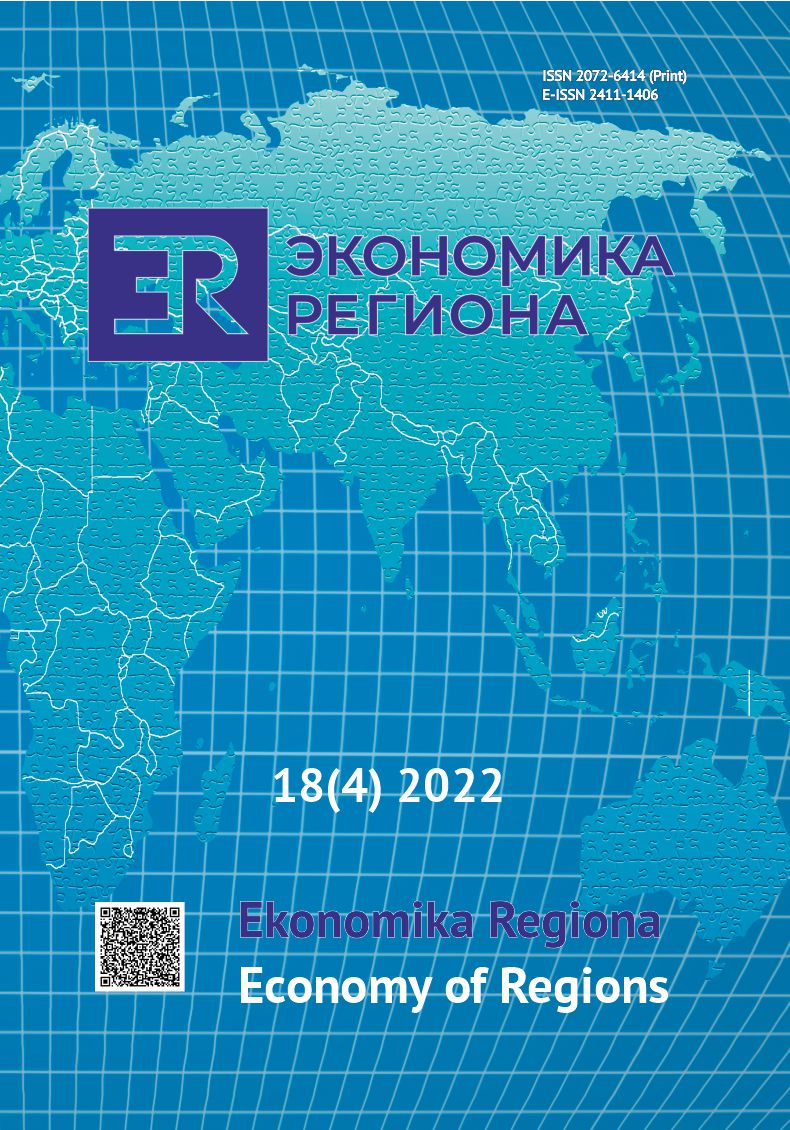 Downloads
How to Cite
Polbitsyn С. Н. ., & Earl А. . (2022). Enhancing State Support of Entrepreneurship in Rural Areas. Economy of Regions, 18(4), 1263–1275. https://doi.org/10.17059/ekon.reg.2022-4-21
Section
Regional and Urban Management
License
Copyright (c) 2022 Сергей Полбицын, Anna Earl
This work is licensed under a Creative Commons Attribution 4.0 International License.